Archives for posts with tag:
awesomeness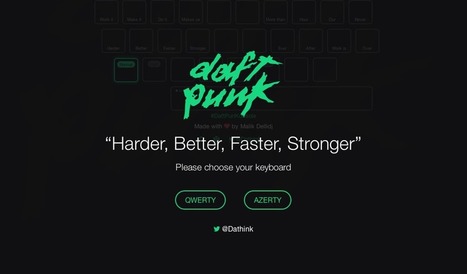 introducing the DaftPunKonsole. "made with love  by Malik Dellidj."
hands down the best artwork/installation/exhibition of 2014 – the white flags of the brooklyn bridge by german artists Mischa Leinkauf and Matthias Wermke. awesomeness.
put on the headphones and get lost for a day or two with the SUPER-LOOPER music making app from uk based Univers Labs. awesomeness.
letterer, illustrator, and self-proclaimed "crazy cat lady",  Jessica Hische's  Certificate of Awesomeness.
so here's the deal. app developer Jonathan Stark  posted his starbucks card on the internets so that anybody could use it at any time. for reals! but don't be a dick about it. if your going to use it, don't abuse it. you can check the balance via twitter and contribute to the cause using the Starbucks website. how fucking awesome is that!? now get to sipping!